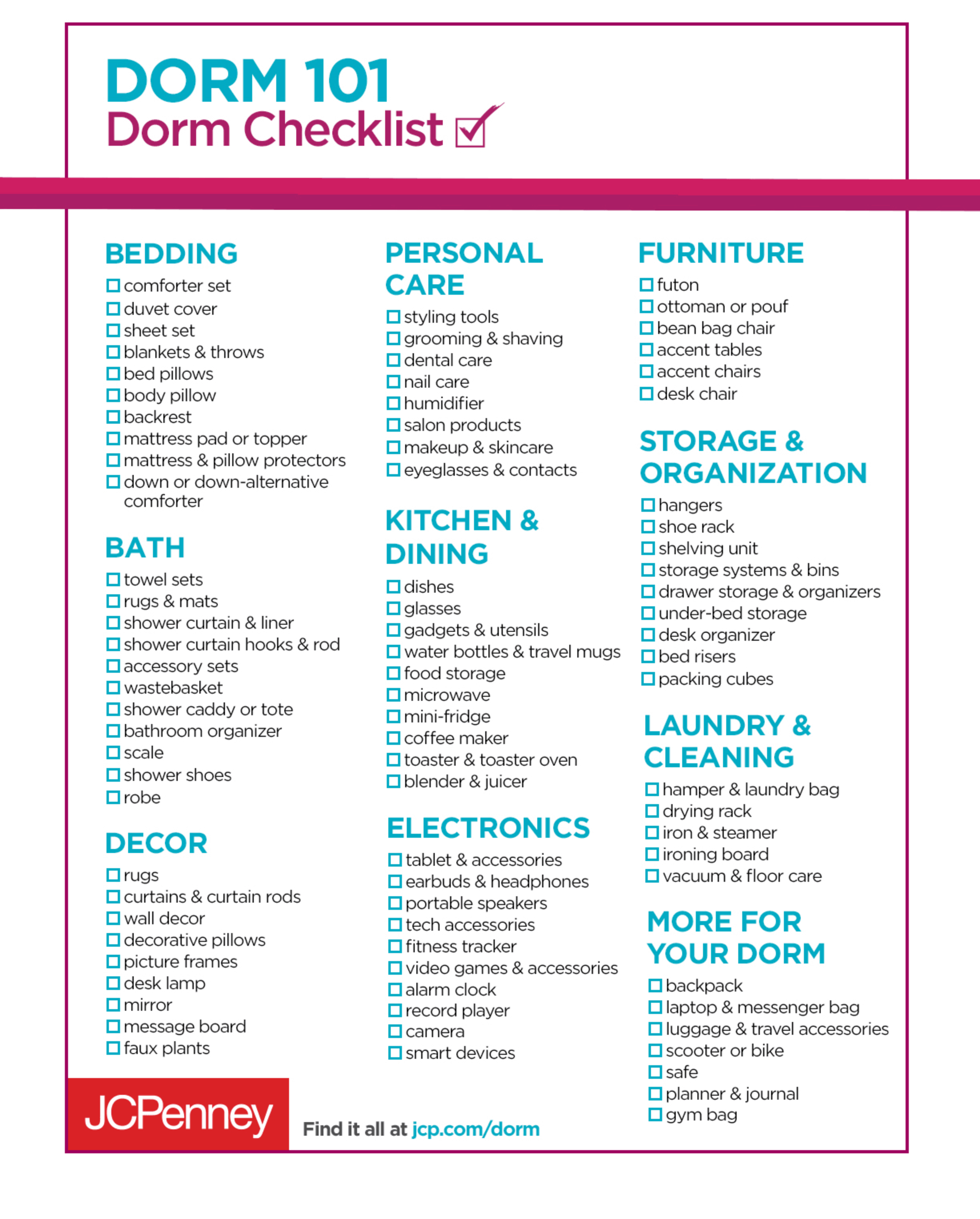 College & Dorm Checklist
Need an easy way to get everything you need for a quick start to an amazing college career? Here's our handy printable college checklist.
1. Dorm Bedding: Make sure you've got all the bed essentials to sleep comfortably. Your bedding should be coy and fit your mattress properly. Check out our great selection of bedding.
2. Shower Essentials: Stay clean and fresh with the proper bath essentials. Grab an extra bath towel or two as well as a shower tote to keep everything in one place.
3. Dorm Kitchen and Dining: All those study sessions will make you hungry! Having a few pots and pans as well as small appliances will make your life easier.
4. Dorm Decor: Who wants to live in a boring dorm room? Spice things up with some cool dorm decor!
5. Laundry: No one likes doing it, but that laundry has to be done! Make your life easier by grabbing a laundry hamper and other laundry accessories.
6. Storage and Organization: Cut down on clutter with the help of our dorm storage and organization accessories!