December Birthstone Jewelry: Blue Topaz
Blue topaz is the December birthstone and one of the rarest colors of topaz. The name "topaz" comes from the Greek word "topázios" after the Topazios Island, and the island's name was derived from the word "topazin" meaning "to seek" because the island was hard to find. Topaz might also be related to the Sanskrit word "tapas" for "fire." Blue topaz is believed to offer creative inspiration and mental clarity, and it represents honesty, good fortune, and love. Keep reading to learn more about the December birthstone!
What is Topaz and Why is it Blue?
Topaz is one of the hardest naturally occurring minerals, scoring an 8 out of 10 on the Mohs scale of hardness, but it's also beautifully transparent, making it perfect to use in jewelry. In its natural state, topaz is generally a golden color (much like the November birthstone, citrine), but different treatments and impurities can turn natural topaz into a spectrum of colors. Red, gray, orange, pink, and even green topaz are all variants of natural topaz – but blue topaz is the only color for the December birthstone.
Genuine blue topaz is extremely rare, so other colors of topaz are often heat-treated with blue material and then irradiated to produce the desired blue color – a clear Sky Blue, an icy Swiss Blue, or a deep London Blue.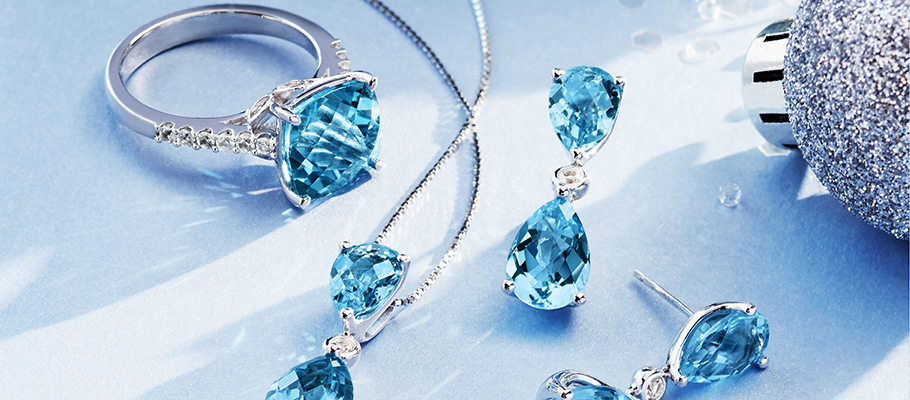 What is the Meaning and History of Blue Topaz?
It was believed that topaz was first found on the Island of Topazios, which is the ancient Greek name for St. John's Island in the Red Sea. Geologist have since learned that the stone found on that island was not topaz, but actually peridot (the August birthstone). Regardless of the misnaming, topaz has been revered throughout history. Ancient Romans believed it would protect them from danger while traveling. Ancient Egyptians used it as an ornamental stone. In the Middle Ages, it was also believed topaz would ward of the evil eye, protect the wearer from curses, and enhance mental powers.
Blue Topaz represents abundance, peacefulness, and forgiveness. It is also believed to offer healing and pain relief to those who wear it, as well as increased motivation by giving the wearer intelligence, inner strength, self-confidence, and a long life – good news to anyone who can claim the December birthstone!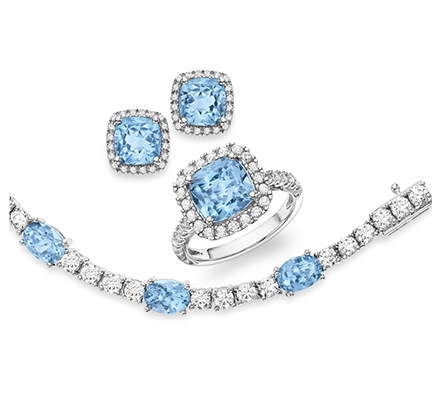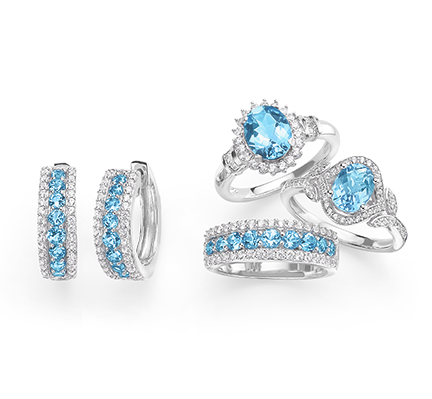 How to Care for Blue Topaz Jewelry: Cleaning and Storage
While blue topaz has a high Mohs hardness rating of 8 out of 10, it can still be broken if it's hit hard enough. It can also crack under extreme heat or sudden temperature changes, so it's important to be mindful when wearing your blue topaz jewelry. Avoid harsh chemicals, and don't wear your blue topaz jewelry in the pool or shower. The chlorine and soap can damage the stone.
When it comes to cleaning, blue topaz should be cleaned using a soft tooth brush or cloth with mild soap and warm water. Steam cleaning or ultrasonic cleaning should never be used, as they could damage the stone. When you're done cleaning, either dry off the blue topaz with a soft cloth or let it air dry completely before storing it in your favorite jewelry box – just be sure to store it away from other jewelry pieces so you don't scratch the stone!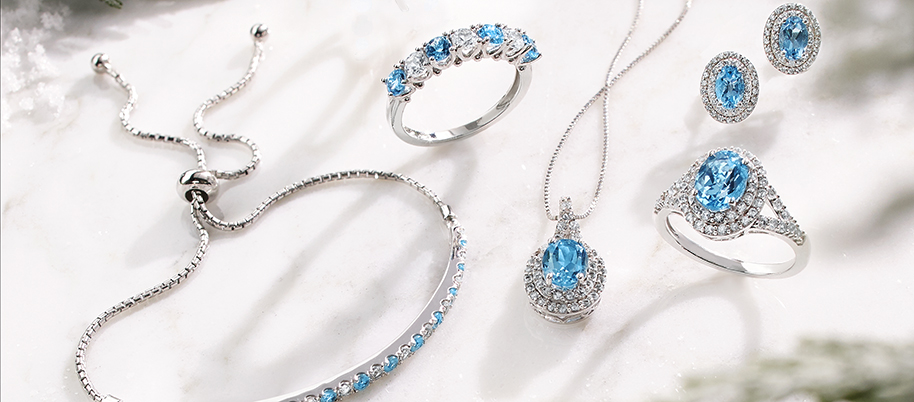 At JCPenney, we have a beautiful collection of genuine blue topaz jewelry in a variety of shades of blue. Whether you're looking for a sky blue topaz ring, or a pair of London blue topaz earrings, we have the perfect assortment of December birthstone jewelry to add to your armoire. Special financing for fine jewelry purchases is also available if you use a JCPenney card. Shop online and save on blue topaz jewelry today!