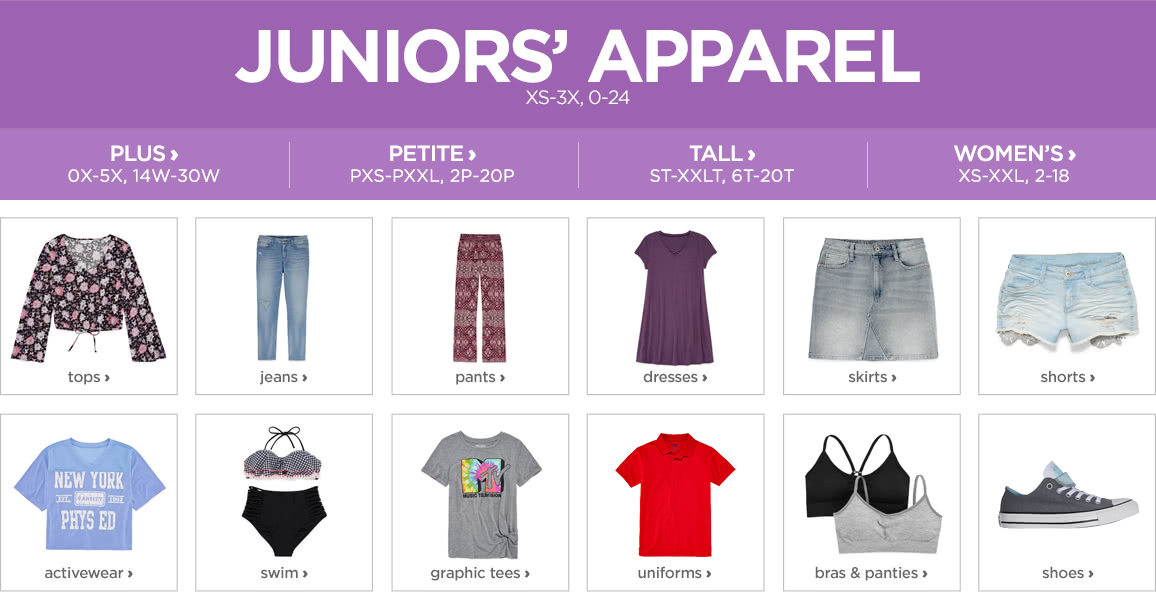 Juniors' Clothing in All the Right Styles
You know fashion is your daughter's top priority. With this great selection of juniors' clothing, you can find stylish clothes for your daughter from well-known designers that you both agree on. Whether you're building an entirely new wardrobe or just finding pieces that supplement your daughter's collection, an array of juniors' clothing is a must. Regardless of the season, you should be able to find everything you need to keep your daughter looking good and feeling great. From prom to winter formal to the school dance, find the perfect dresses for teens for every special occasion. Come in and look for a few pairs of jeans for that back-to-school style. We carry all the major brands you both love including Arizona, Levi's, Unionbay, and Decree. No matter what it is that you're seeking, your daughter is bound to love.
Teen Clothing for All Sizes
You probably know that finding the right size in juniors clothing can be a struggle. Your daughter is unique. Her look her style, laugh, smile, personality and so much more. No girl is exactly alike, and that's why your daughter deserves clothing that fits her in every way. JCPenney carries teen clothing for girls of shapes and sizes. You and your daughter will find stylish clothing from top brands and JCPenney exclusive brands. Whether she's a regular, slim, talk, petite, plus, or a combination of them all, you're going to find the proper clothing size that will fit her like a glove.